PLUS
The Super Simple, Timeless Math-Principle

ISBN 978-3-939215-07-3 paperback, 66 pages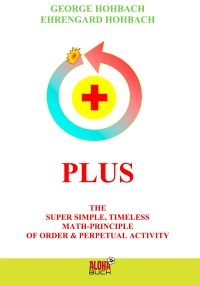 THE MANAGEMENT PRINCIPLE OF THE UNIVERSE
An analysis of the fundamental mathematical properties "Plus" and "Minus" offers a unification of quantum mechanics and classical physics in one super simple, primal, underpinning principle-the Math-Principle-that can also be easily applied to any other process like evolution, film plots, management or economics, etc.

In essence, the Math-Principle serves as the underlying premise of all processes.


DIE ZEITLOSE, SUPERLEICHTE APP

ISBN 978-3-939215-06-6 PB, 64 Seiten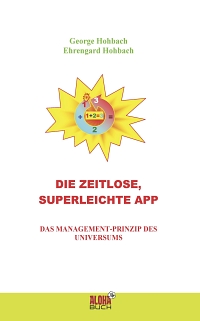 DAS MANAGEMENT-PRINZIP DES UNIVERSUMS
Die Sprache der Mathematik zeigt ein universelles, zyklisches Grundmuster der Informationsverarbeitung. Von Wirtschaft bis Kosmologie, von Wissenschaft, Mythologie, Business, Kommunikation bis Filmhandlungen, alles folgt dem universellen Prozessmuster. Konstruktive Abläufe und Ergebnisse ohne Nachhaltigkeit können mit Hilfe des Musters nachvollzogen werden.


THE SUPER EASY TIMELESS APP

ISBN 978-3-939215-05-9
paperback, 64 pages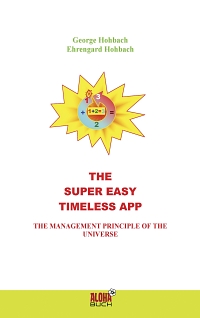 THE MANAGEMENT PRINCIPLE OF THE UNIVERSE
The language of mathematics demonstrates an universal, cyclical pattern of processing information. From economics to cosmology, from science, mythology, business, communication to film plots, everything follows this universal process pattern. Constructive processes and unsustainable results can be understood with the help of the pattern.