In anticipation of the action-packed and humorous Cradle to Cradle novels that will start appearing in 2020, the authors, George and Ehrengard, planted 1000 trees in California in 2019 with the Environmental Charity One Tree Planted.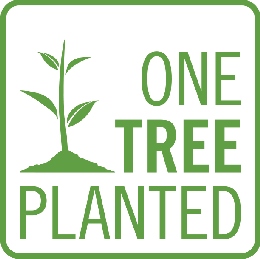 Courtesy of One Tree Planted
10 percent of the authors' (George & Erhengard) revenue from each sale of a novel go to the Cradle to Cradle NGO.
In Germany, the novels are printed on FSC certified paper.
Paperback "Michael & Mia": inside the paperback, colored illustrations only in the German-language market. Other territories: interior illustrations in black in white